BLM destroy Albert Pike statue in D.C.
I say "what took you so long?!", a monument to that monster should never have been erected in the first place.
https://news.yahoo.com/black-lives-matter-protesters-toppled-105241928.html?guccounter=1&guce_referr...
https://www.exposingsatanism.org/albert-pike/
snip:
But strangely, in the very midst of our nation's capital, Washington, D. C., stands arrogantly a statue of one of the most famous of Civil War Generals—a Confederate War Memorial in Washington, D. C. Yes, on Judiciary Square, directly in front of a melange of Justice Department buildings and courthouses it stands defiantly, as if it is mocking our nation's lofty goals. of equal justice, and liberty for all. It is the statue of Albert Pike.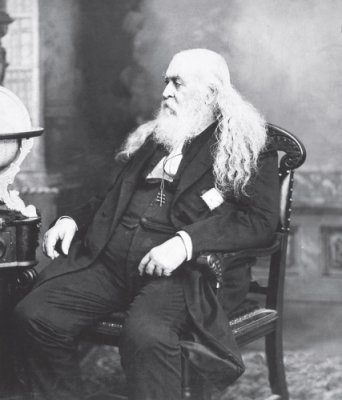 Albert Pike was a Confederate War General. During the conflict, Pike was accused of using native Choctaw Indian warriors to take the scalps of slain Yankee soldiers. He would feast his soldiers and the Indians with wagons filled with bawdy whores and ply them with liquor.
President Abraham Lincoln declared rebel Pike a criminal menace and sought to capture and imprison the corrupt General. When the war ended, Pike immediately fled to the safety of neighboring Canada. Some believe that Albert Pike was involved in the conspiracy and plot to murder Lincoln. Nevertheless, he was pardoned after the war by Lincoln's successor, President Andrew Johnson, a southerner.
Albert Pike: Sovereign Grand Commander of the Masonic Lodge
Back home in South Carolina, Pike was chosen to become the top Mason in America as Sovereign Grand Commander of Scottish Rite Freemasonry. Pike, an academic and a poet (He wrote the famous song, Dixie), rewrote the 33 degree rituals still used up to this day. He authored Morals and Dogma, the authoritative book published by the Masonic Lodge, quoted often by the Lodge's leaders.
10 Replies