Seems Biden is responsible for everything that is happening right now and not your official dear leader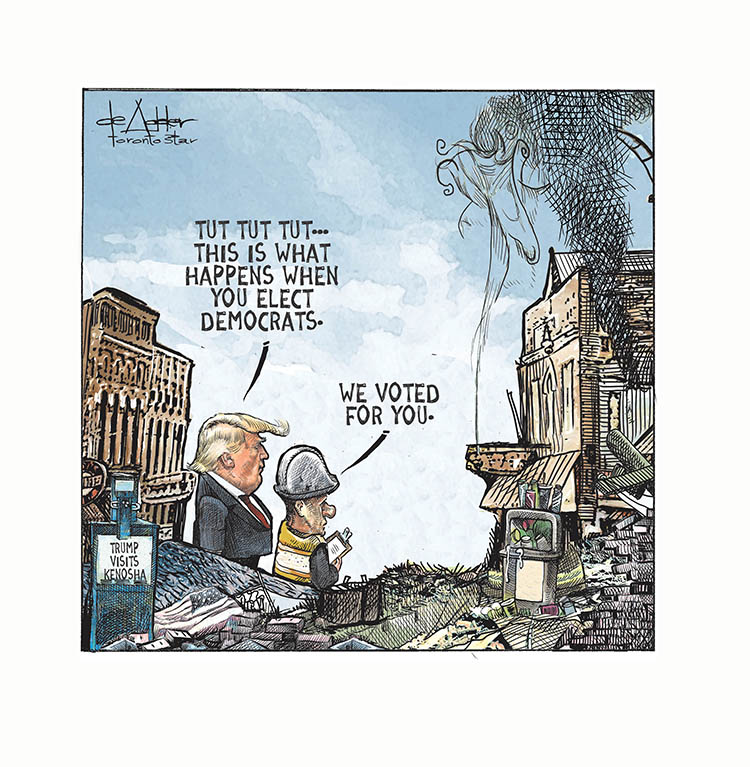 3 Replies
The violence is taking place under dem mayors, dems police chiefs, and dem DAs. The dem party is paying for their bail and defense.
Canuck, I thought you were busy up north taking care of your own problems, and watching your own bobber. Just to cue you in, all the riots, protesting, murders, etc are taking place here in America in Democrat controlled cities.
Hope this helps.
(Seems Biden is responsible for everything that is happening right now and not your official dear leader)
I thought all that was happening was peaceful protesting, at least until about this past Sunday? Why wouldn't slo-joe want credit for all the peaceful protesting?
Now, if you are finally on-board with reality and admit to all the rioting, looting, burning etc. that has been going on for months in these democrat cities, are you OK with Trump authorizing the feds going into these cities, without democrat mayor & governor approval, and solving the rioting, looting & burning within a couple days?