Mark as New

Bookmark

Subscribe

Email to a Friend
3 Replies
Mark as New

Bookmark

Subscribe

Email to a Friend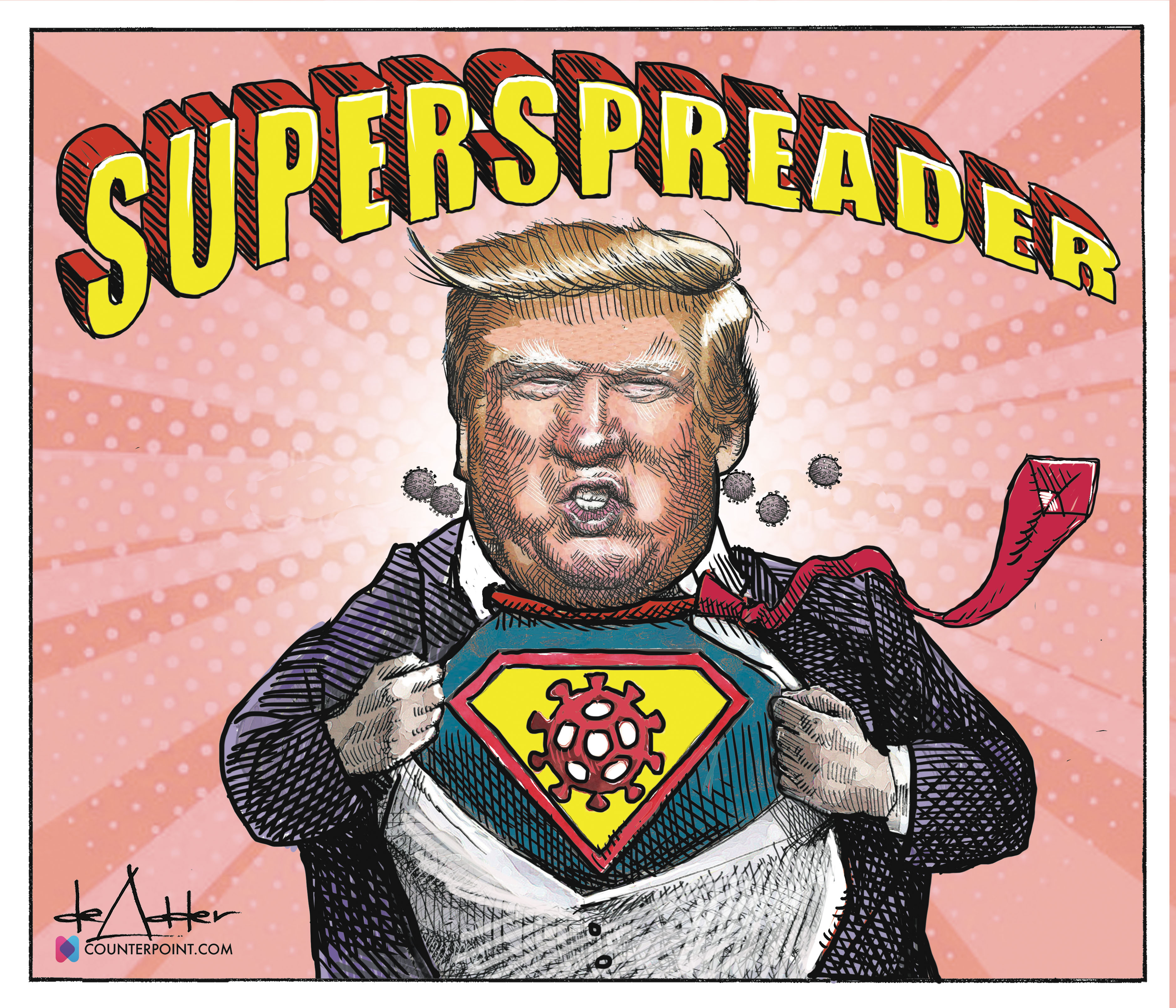 Mark as New

Bookmark

Subscribe

Email to a Friend
More cases in the WH than Taiwan, New Zealand and Vietnam combined.
Can't stand all this winning.
Mark as New

Bookmark

Subscribe

Email to a Friend
Ha! Saw something like that once. Was in the Gallery in The US Senate one afternoon when we were out in DC visiting our daughter who was attending Graduate School there.
Sen. Byrd of W. Va. Was nearing his last. The Members were debating some Bill or other that was getting a bunch of votes on amendments. Numerous votes were held and with each one Sen. Byrd was wheeled on to the floor on a gurney and signaled his vote.
I'd bust past the Sargent at Arms to see Ted Cruz or Lindsay Graham do that.