BREAKING: SCHIFF details questions that witnesses must speak to in order to be considered relevant to impeachment hearings.

This is meant to guide which GOP witnesses they're willing to call. The questions: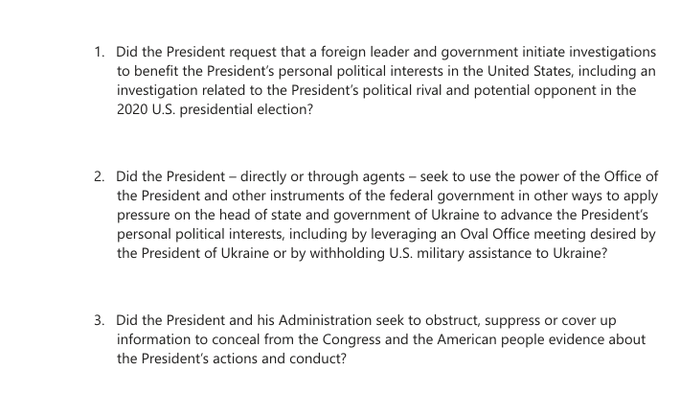 Apparently, as far as liberals are concerned, due process is not all it's cracked up to be.
The restrictions above were included in a letter Schiff sent Wednesday to Nunes, the ranking member on the House Intel panel, requesting the names of all witnesses the GOP wants to call, according to The Epoch Times.
Nunes reportedly has 72 hours to submit witness requests, with Schiff saying each request "must be accompanied by a detailed written justification of the relevance to the inquiry of the testimony of each requested witness."
The Democratic lawmaker leading his party's efforts to impeach Trump reserves the right to reject any witness, the matter would go to the full committee – which means nothing, given that Democrats control the panel.
These were the rules established by the impeachment process resolution passed last week by House Democrats. No Republicans voted for the measure.
Rep. Mark Meadows, R-N.C., a member of the House Oversight Committee, took to Twitter to respond to the "absurdity of these restrictions."
Setting aside the absurdity of these restrictions—note that the Democrats won't even be able to stay within their own parameters. The first two witnesses they're calling have never even talked to POTUS. They have zero firsthand knowledge. How can they speak to his motive?" Meadows tweeted.
https://www.bizpacreview.com/2019/11/08/schiff-tightens-grip-on-impeachment-probe-slaps-absurd-restr...