Mark as New

Bookmark

Subscribe

Email to a Friend
https://www.advisorperspectives.com/commentaries/2020/07/29/they-blinded-us-from-science
These results are nothing short of stunning. Mortality data have shown from the very beginning that the COVID-19 virus age-discriminates, with deaths overwhelmingly concentrated in people who are older and suffer comorbidities. This is perhaps the only uncontroversial piece of evidence we have about this virus. Nearly all US fatalities have been among people older than 55; and yet a large number of Americans are still convinced that the risk to those younger than 55 is almost the same as to those who are older......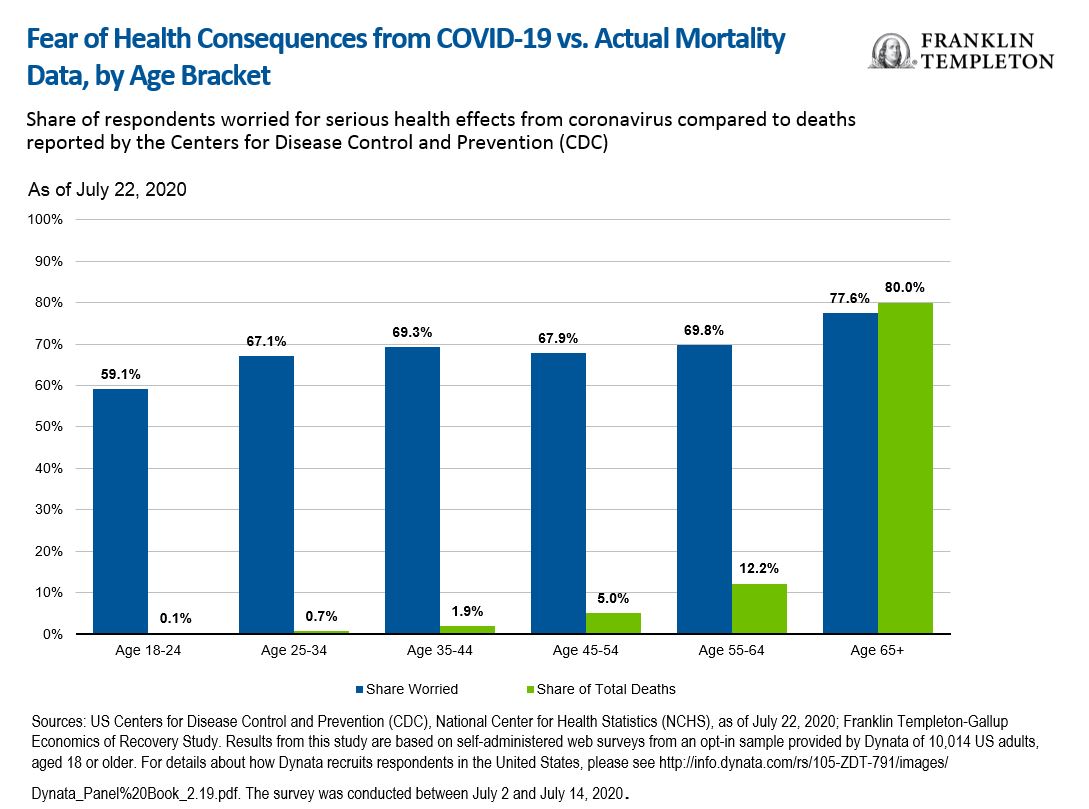 .......
Our poll results identify two major culprits: the quality of information and the extreme politicization of the COVID-19 debate:
People who get their information predominantly from social media have the most erroneous and distorted perception of risk.
Those who identify as Democrats tend to mistakenly overstate the risk of death from COVID-19 for younger people much more than Republicans.
This, sadly, comes as no surprise. Fear and anger are the most reliable drivers of engagement; scary tales of young victims of the pandemic, intimating that we are all at risk of dying, quickly go viral; so do stories that blame everything on your political adversaries. Both social and traditional media have been churning out both types of narratives in order to generate more clicks and increase their audience............
For example, respondents who were shown COVID-19 case trends for Texas and Florida in isolation were much less willing to reopen schools and businesses than those who were shown the same trends compared to New York. And more alarming graphics tend to be used more frequently, as they generate greater engagement.
6 Replies