Highlighted
Mark as New

Bookmark

Subscribe

Email to a Friend
Well, my 48", 25hp, 12yr old John Deere finally gave up the ghost. The Briggs motor locked up tighter than Hogan`s goat (spun bearing or bent crank, who knows?). To go to Home Depot and get a comparable one is +$2500, with this farm economy I don`t have that kind of money laying around, though I`m sure they`d happily put it on a Home Depot credit card with no interest for 6 months.
I bought the "fancy" mower 12yrs ago so the kids would do the mowing and they did, but lately I have no kids around so I`ve been mowing, then the other day it locked up on me. To buy a Briggs crate motor is high priced and then I`d have a 12yr mower with a hydrostat that`s in chute #2 ready to cost me money.
So I went to Bomgaars, they had a one day sale 12% off everything in the store and I`ve been eyeing a $399 Honda self-propelled mower...but I was gone all that day and I don`t know as I could spare even $399.95 + tax either. So, I went to Craig`s List and there it was a non-propelled 22" Toro with a 6.75hp Tecumseh motor...for 25 bucks! I have 25 bucks! Before I go further, yes I know Tecumseh motors have a reputation for being a real basterd to start, but ...25 bucks!
I would guess I have 2 acres to mow, before we had kids I always push mowed it, but I was younger then
But I bought the $25 mower and it starts and works good...maybe it`s stolen?
Anyway I figure break the lawn into sections to mow on the weekends, I just finished half the lawn yesterday and this morning it rained me out.
But I used to buy a $150 push mower at the local hardware store and completely trash it after a season or two and buy a new one the next year. This 12yr old John Deere really held up well...but I had just put $50 in new blades on it
Here is my $25 Craig`s List find, not exactly, but it does look good and I was able to afford it....barely. I hope to get through this summer and then go to Home Depot after I harvest $11 beans and $4 corn and go mower shopping
...or keep this one another season.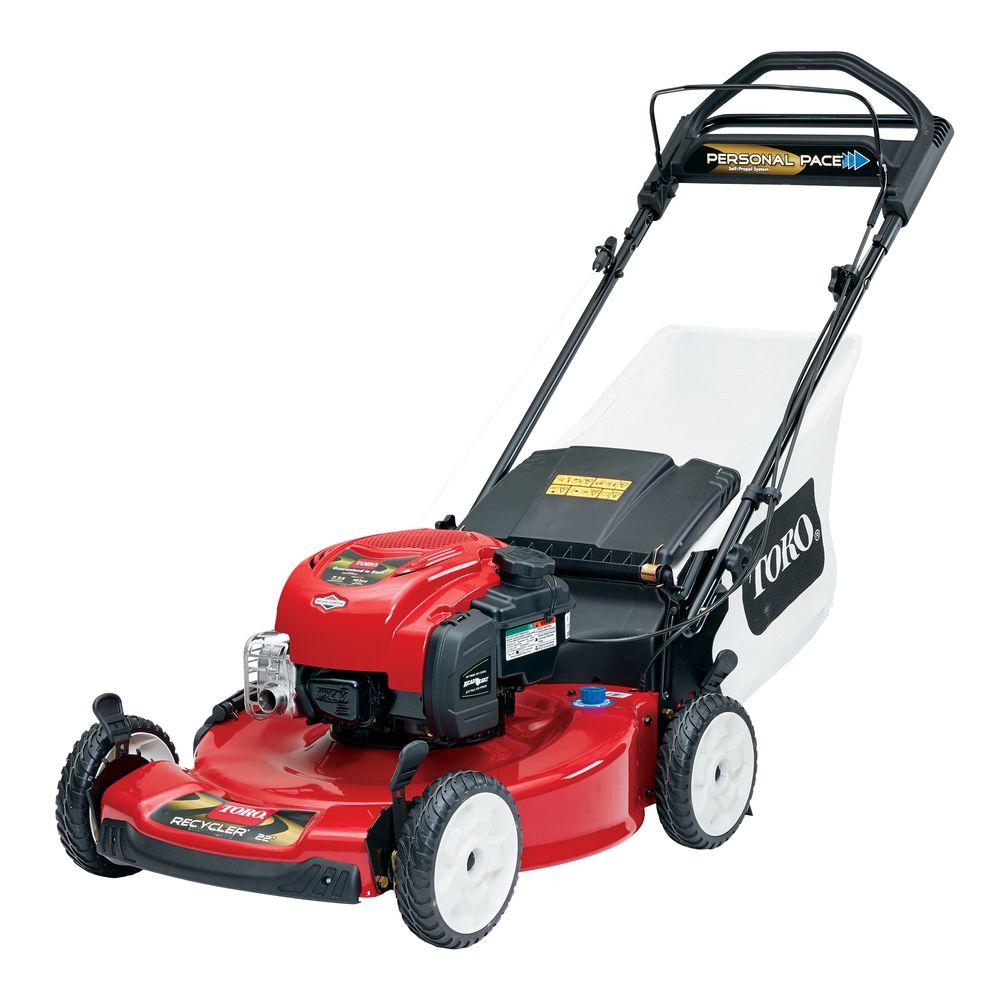 4 Replies
Mark as New

Bookmark

Subscribe

Email to a Friend
Congratulations on your new acquisition!! You are really putting a c-clamp on the check book.
When we moved off the home farm to our new place two years ago, I went from a 52" zero -turn to a 22" self-propelled walk behind. That lasted about 1 month and I was only doing about an acre. I then bought a new rider for about $2,000 bucks.
I do hope your prediction on the corn and bean price comes true and I predict you will still be shopping for a new rider mower even if your prediction comes up short
After 13 + inches of rain in June and only .39" in July and a trace in Aug. our lawns are turning brown. The lawn mowers are parked. Some corn fields are turning brown and the beans will need a drink very soon or yields will be compromised.
Highlighted
Mark as New

Bookmark

Subscribe

Email to a Friend
Oh no, Wind. I`m only buying what I can afford...I might have to go to grazing goats on the lawn
There is a bit of corn just now tasseling. Mike Hoffman is predicting a below normal temp August, we need heat! The saying around here is always "Need roasting ears by Hobo Days to make a corn crop" Well next week is Hobo Days in Britt.
https://www.britthobodays.com/
Maybe I`ll be a hobo?
Highlighted
Mark as New

Bookmark

Subscribe

Email to a Friend
Seems like waiting at the depot in Britt, might be a challenge
Highlighted
Mark as New

Bookmark

Subscribe

Email to a Friend
Had a small jd rider (118) stolen from a locked shed in a yard with a locked gate, in an area town a while back. Neighborhood felons most likely.
Similar to yours, Didn't bid on it on craigs list ........ Not sure I wanted it back.... Police never responded to the call.
Stopped mowing. Waiting for the city to complain............... then we will have that conversation.