Good Morning. Yesterday I was talking about the Cut Off Low the develops in the SW next week. And part of the result of that is this:
Is a ways out out, but the dryer areas of TX, OK, KS, and NE may finally see some relief from the ongoing drought. But, again, this is 9 days or so away, but at least it's some hope. I know - too little, too late.
This was an interesting map this morning. A while back, I was asked what I consider the Northern Tier of states. If you look at the white line that goes through ND, and follow it East, everything in the vicinity of that line and North is my Northern Tier area. And this map shows why.
North of that line, those of us up North tend to stay under an airmass that is centered in Canada. This year, it is especially the case. this map is nine days away - for Friday, May 23rd. Another significant part of this map is that the Gulf again is wide open and streaming warm moist air northward, where it colides with the air mass from the North that I pointed out earlier. Which is where these maps come from: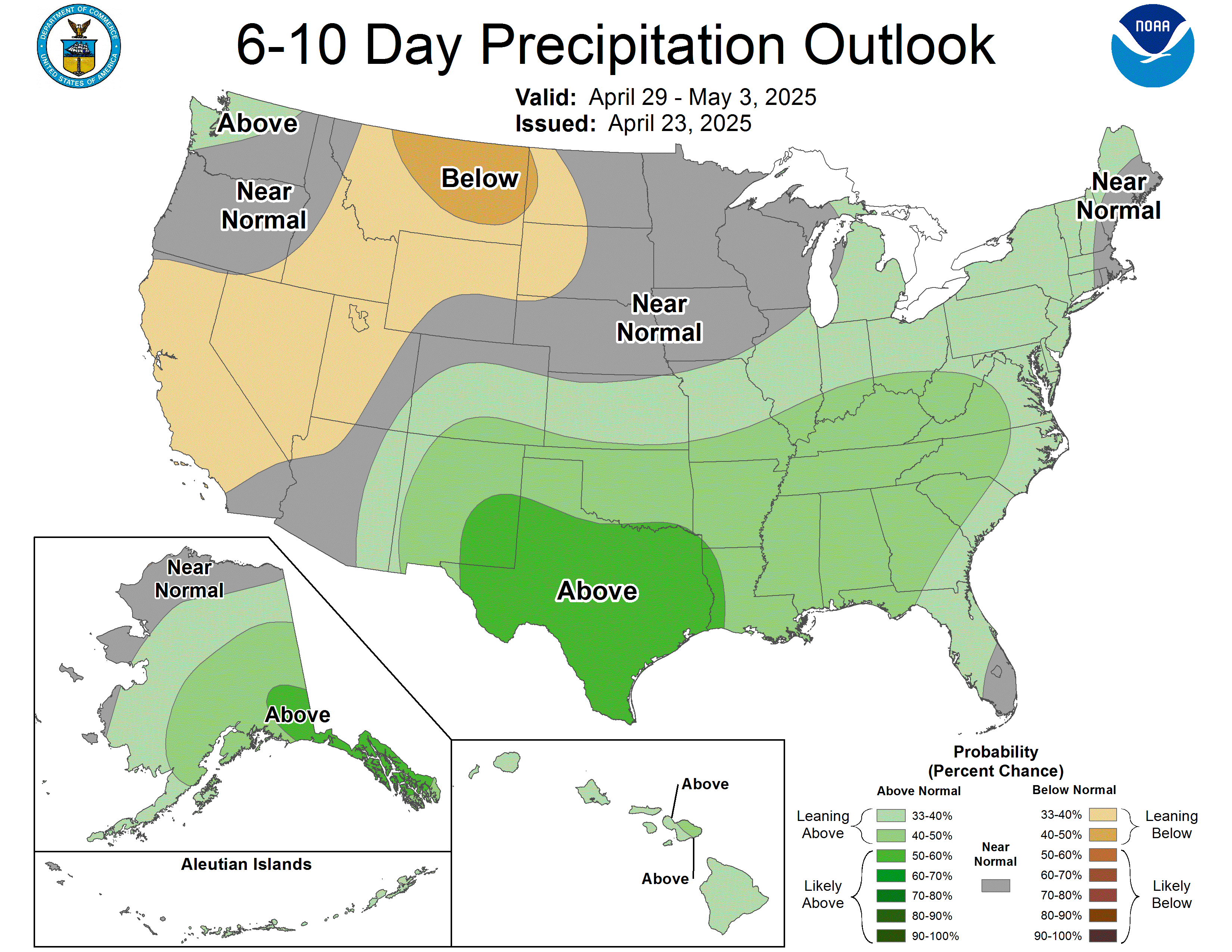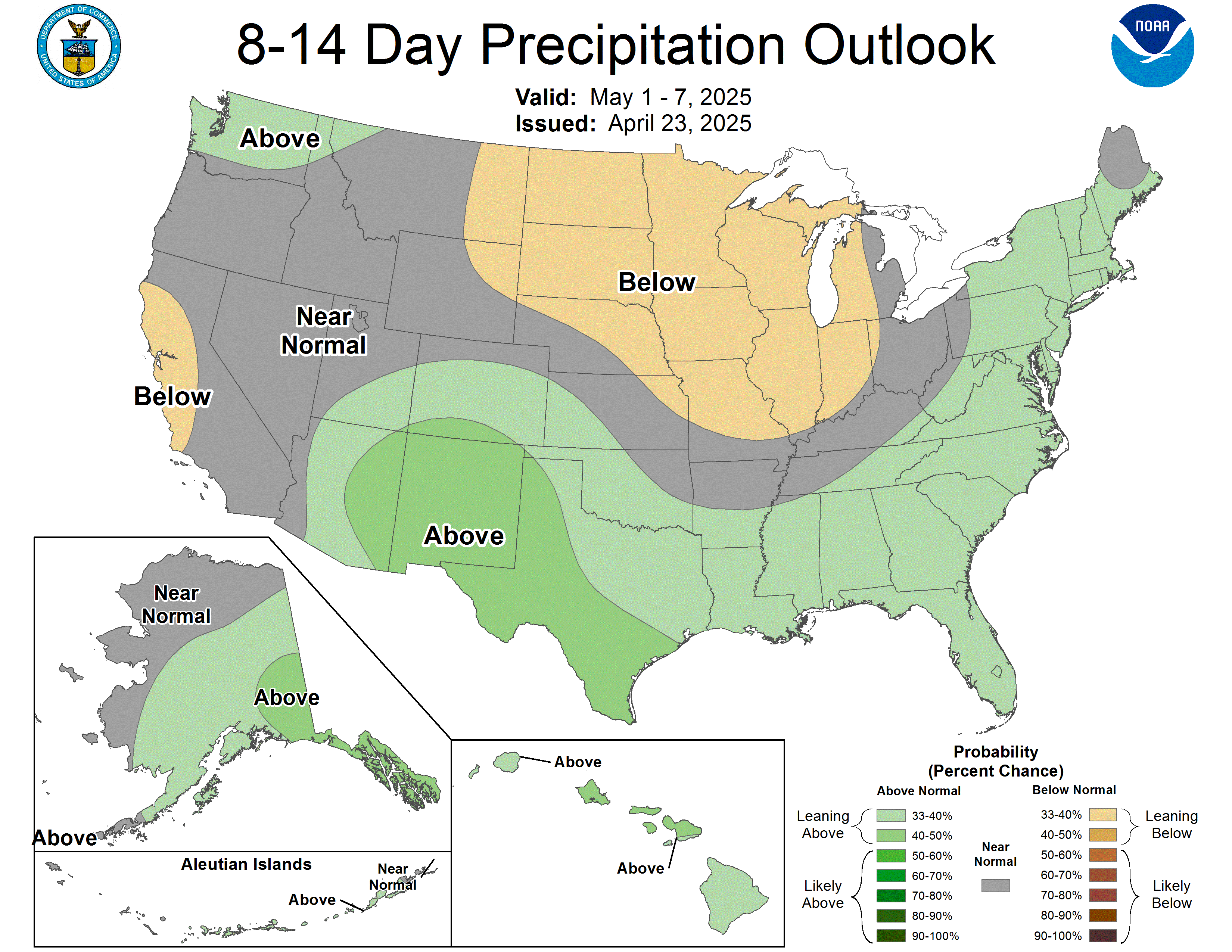 Yes, it's the 6 - 10 and 8 - 14 day precip maps. Not good. We simply aren't going to get enough drying done to enable the WI, MN, ND, MI, and maybe some other scattered areas, to get finished. This forecast takes us to the end of May, and the door is closing a bit more this morning.
I'm still waiting for the call to go down to Evansville, WI to help my relation. It's been on and off planting there. He did manage to get about 75% done with corn between the showers. No beans in yet. He just called and said it was 38 degrees, and they had picked up another quarter inch of rain this morning. Nothing now until next week there.
My beans in the garden planted on April 26th are just now popping out. Nearly 3 weeks in the ground. That's why C-X-1's map shows what it does. Too cold - things simply aren't growing very fast yet.
That's it for this morning. I wish I had more good news in this forecast for the guys up North. Sorry. Maybe tomorrow's forecast will be better.
Jen
8 Replies