Place your bets!!! A lot of changes in the weather maps tonight but most of the changes hinge on this:
The above map is for Thursday. The Low pressure system north of ND in Canada may cause a buckle the jet stream and cause a small secondary low to develop over the 4 corners area. Depending on how strong this newly developing system becomes, it could do this by Friday:
That low is forecast to get itself organized, basically over the top of MN, and even though the Gulf is wide open for moisture into the plains and midwest, the rain output is fairly minimal. This is a really active weather pattern right now, and it took a while of looking at a lot of what ifs to get to this point. NE and OK may get some rain, but not the soaking that's needed. I think it's going to take a lot just to get enough moisture into the atmosphere to allow it to rain, which is why these maps aren't as wet as I would expect them to be. And up north, we still stay fairly cool.
The new 6-10 and 8-14 day forecasts show that also: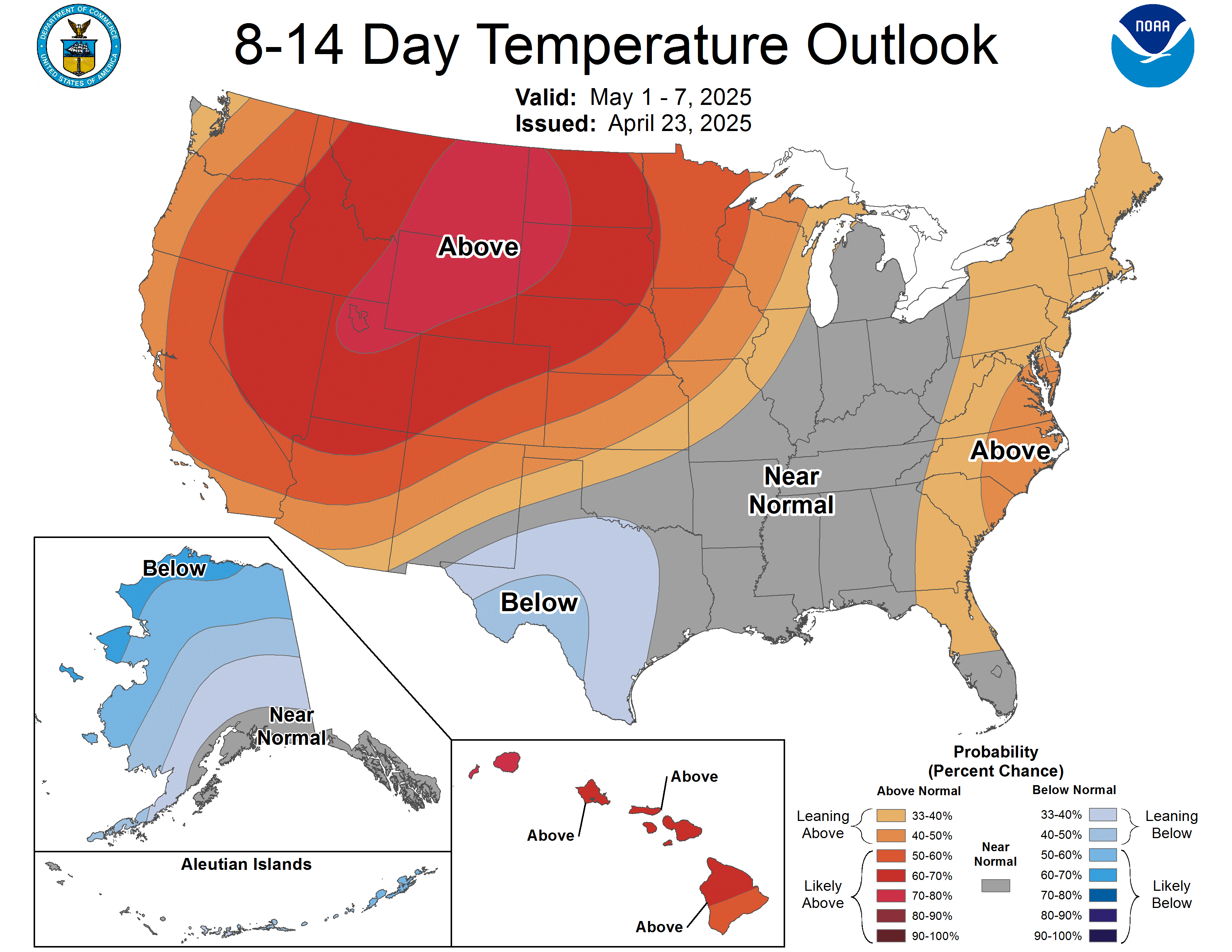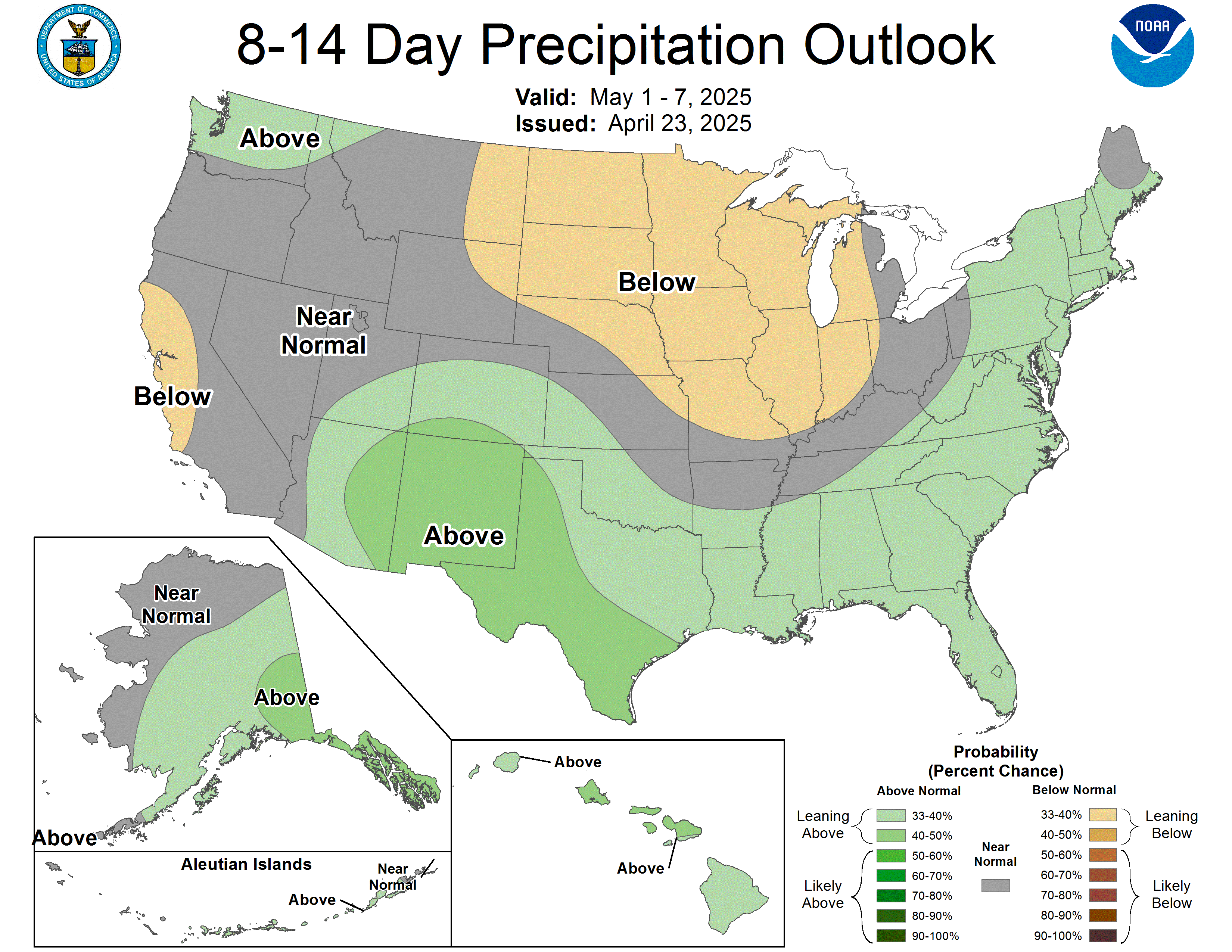 Above are the new 8-14 day forecasts. Any they still suck for almost all of us.
A question was posted about the El Nino. Right now it's still to early to tell how stron it's going to be, or if it's even going to develop at this point. We are due for a new El Nino event - it's been a while. But as far as it having any influence over what's going on in the Plains, for this year, it's far too late for that to have any effect. There just is not enough moisture right now in the atmosphere to allow it to rain.
Several years ago while I was in OK, we had a hurricane come ashore in the Galveston area. It was so dry that even the hurricane only got about 100 miles inland, and was gone. This is what we're dealing with now again. And I'm afraid that it's going to get worse before it improves. Maybe tomorrow these patterns will change again, and bring us all of what we need. These systems are moving - we'll see. For now - place the bets on the rains in the plains. I say to light overall to be of significance the next week (and that is bold given the changes in our weather systems over the last few days).
Jen
1 Reply
This weather pattern your showing and talking is going to be a train wreck for us in Norther ND, Were dealing with very wet conditions and frost in the ground and this pattern is going to be below normal temperatures and normal or above normal percipatatiion just compounding our problem. Were already at optimum planting time for Wheat and Canola up here. Also corn should be going into the ground as well here now too. This will mean planting crops late putting them into maximun heat for yield lost or late enough that frost in the fall could become issue. I also hereing south of us in Parts of SD, MN, Iowa, and Wisconsin experiencing this same wet and cold conditions. We need nearly of good week of dry and warm conditions to get ground ready here and this forecaste is putting us to end of the Month. We also don't have much time after May to plant successfully usually no later than 15 and best if before the 10 of June. Another thing here too we had alot of PP ground from last year that is extremely wet and has alot of frost in that ground so were need of change in the weather pattern.