Morning All! I'm sure you're all busy this morning, and we need to look at the overnight changes. First, overall, the forecast is dryer than yesterday. The 6-10 and 8-14 day forecasts: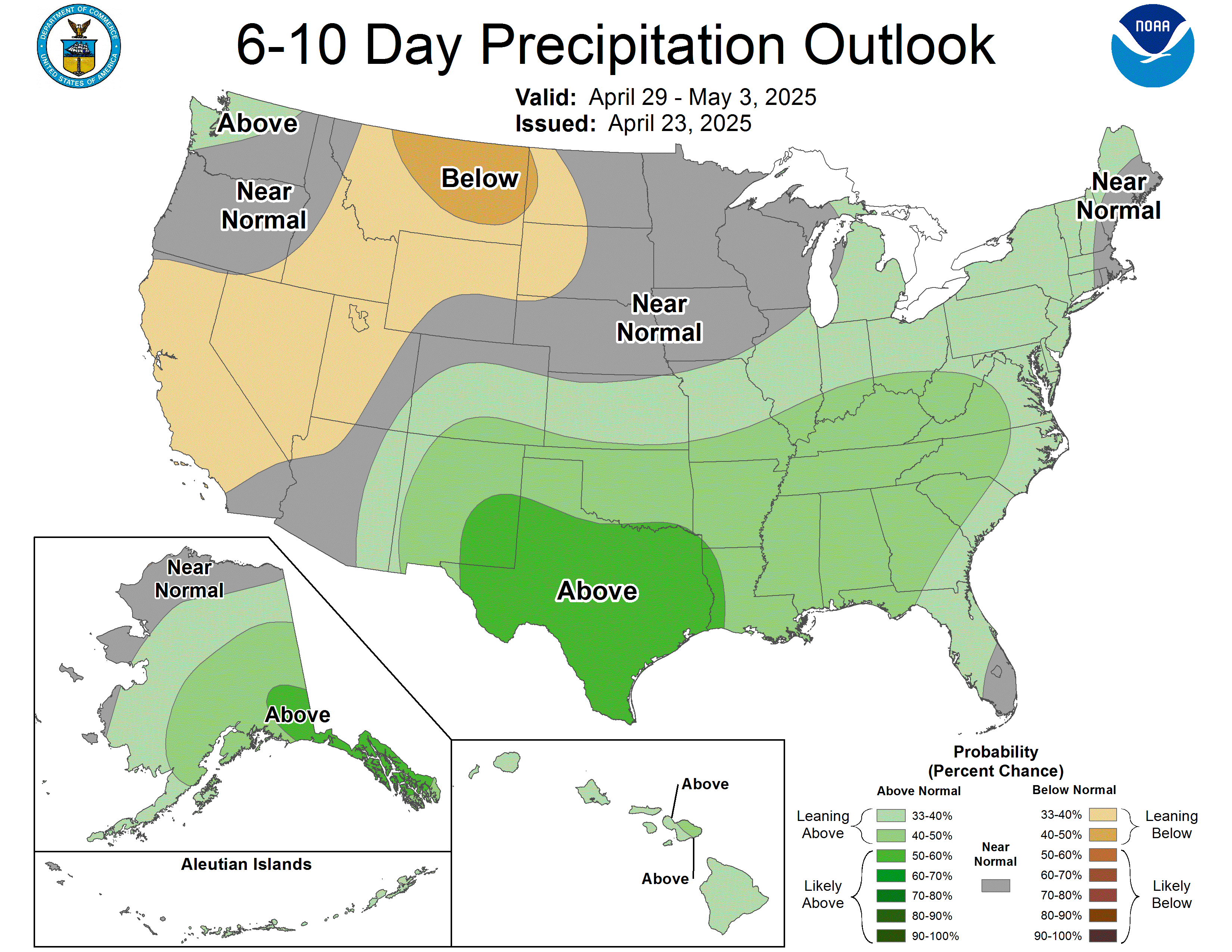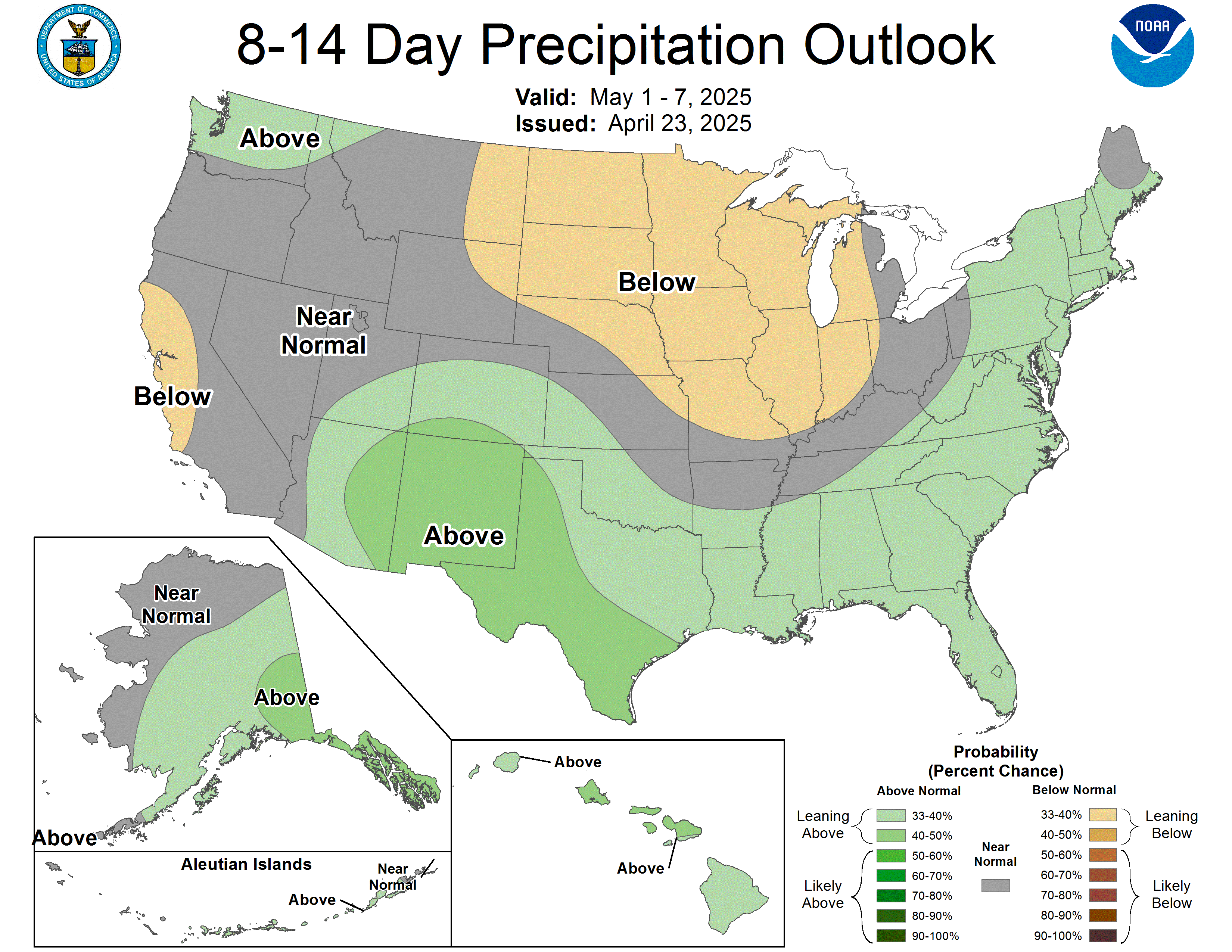 Temperature wise, not a lot of changes - cold North hot South. But, first we need to get through this the next couple of days:
This map is for Friday. It shows a very strong convergence zone (white line coming up from Texas) bringing moisture in from the Gulf, the arid air mass from the SW, and combining with the cold, NW flow from Canada coming in over the Dakotas. The jet stream, at the same time, looks like this:
This is a volitile setup, the question is where is the atmosphere going to explode. This may spark some thunderstorms from TX to KS, but it looks to me like the major battle zone (of the air masses) will probably be from NE north. I talked about this low that was getting organized a few days ago. I don't think this is going to be a frog strangler system...it's going to dump in the major thunderstorm areas, and others 5 miles away may get nothing. It's our typical spring/summer severe weather setup. 3 different air masses, all trying to work out their differences over the Midwest. Oh - and that 5 miles - that's the answer to yesterdays question. The weather put out by airports is good for a 5 mile radius around the airport - and a lot of our weather reporting is done by airport meteorologists.
Once this weather system passes though, we set up for this:
After the next few days, our weather finally clears out. We should have at least a 7 day window of minimal precipitation over the Midwest. Keep a watchful eye to the sky after today. Someone is probably going to get their house blown away....
Jen
9 Replies