Mark as New

Bookmark

Subscribe

Email to a Friend
5-9 Evening Weather Update
Good evening all....let's strat out with the new 8-14 day outlook: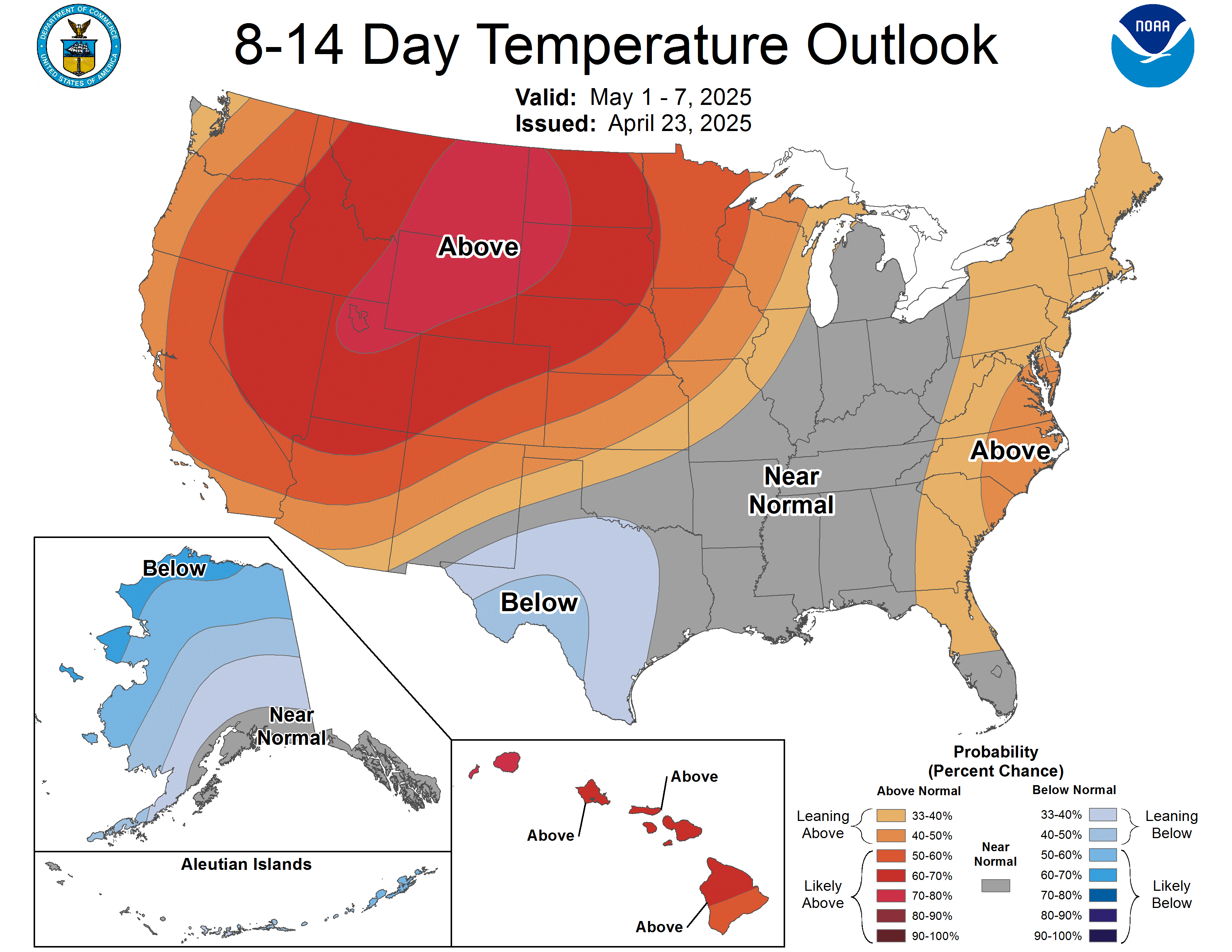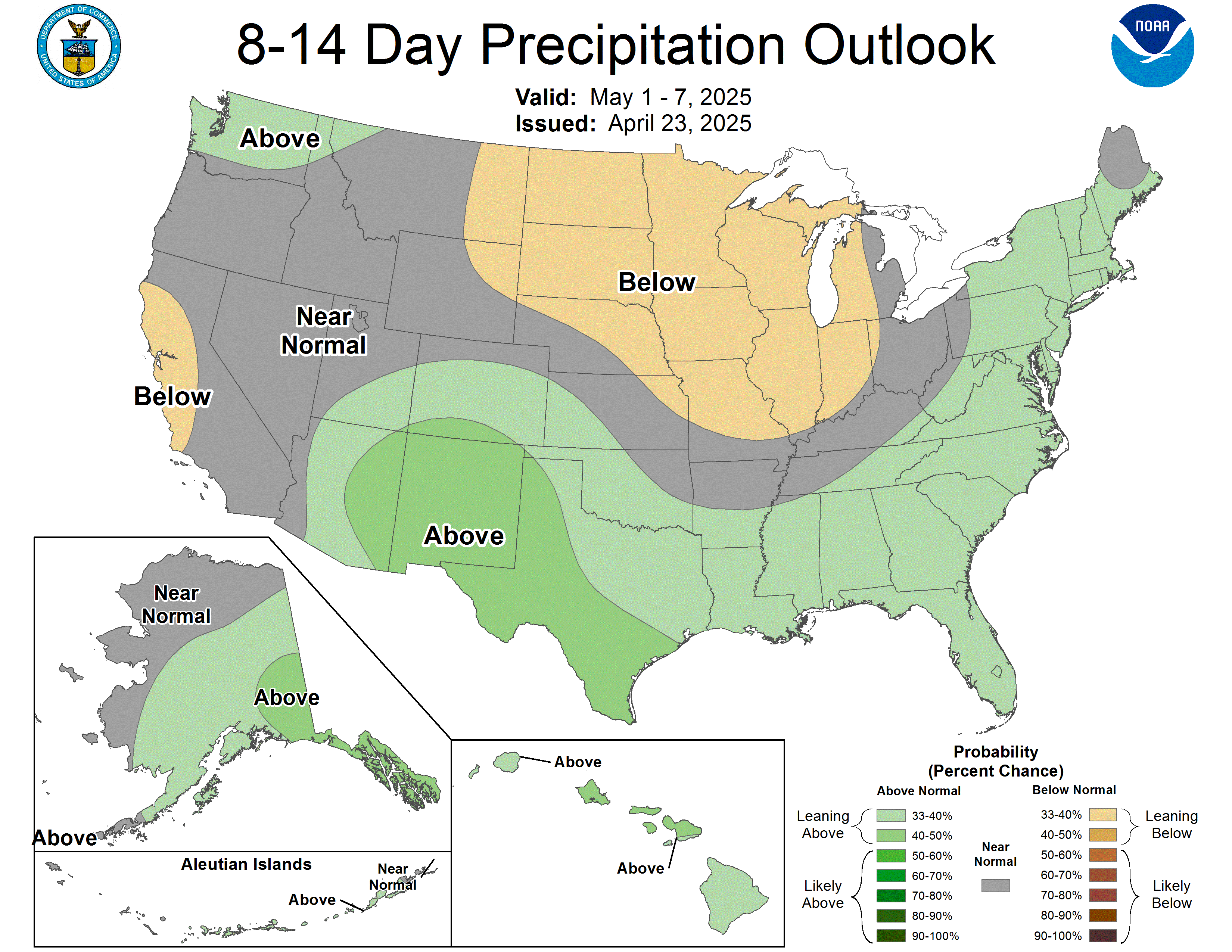 I know most of you probably see the 6-10 day forecasts, and, again today. Same story as the 6-10 - Cold - but the 6-10 day was normal to dry in the Midwest over the period.
I took I29 to Medford, WI today. Nothing really turning there, and brought Hwy 10 back. Saw some planting done and equipment rolling by Durand and Mondovi. No dust, soil looked pretty dark yet.
This is our last little system coming through for awhile, as the forecasts show this evening:
this comes through on Monday and Tuesday, and then - not a lot of anything. This system will spawn some thundershowers, but again, doesn't look like anything major for most of us. After that, we start to look like this:
High Pressure builds in the Central US, and sticks around through the next 6 days that I'm looking out. There will be some very minor disturbances through the period, but they offer up a tenth to a quarter inch as a rule. Better planting weather is in store early next week for most of the country. For you guys that are dry, again, I have very little to offer in the way of rainfall. Maybe next year...
Jen
2 Replies
Mark as New

Bookmark

Subscribe

Email to a Friend
Re: 5-9 Evening Weather Update
does it look like south Eastern Minnesota will get a planting window next week? we could use some dry weather.
Mark as New

Bookmark

Subscribe

Email to a Friend
Re: 5-9 Evening Weather Update
Hi Tim. Yes, Southern WI looks to pick up the most out of the early next week system. After Tuesday, conditions should improve. We stay on the North side of the Jet Stream though, so conditions won't be perfect. A week from now the jet stream over MN finally retreats back into Canada, which will give us a West to East flow from the Pacific over the state. That should greatly improve planting conditions. The next question - when does the rain turn back on? Right now - it looks like a dry period although the 8-14 hints at wetter. I will need to do some more study on the maps to see whether or not I agree.

Jen