I'm elevating this from below, from a question asked by Booked:
jenny
Would you care to speculate on the cause of the high that you have referred to all summer????
It does seem that it would have moved by now.
Hi Booked. I haven't taken the time to do the reseach on it. I figured eventually something would come along and push it out of there. High pressure in sinking air - or is simply higher pressure than the air of that around it. Let's take a look at the ocean temps right now:
You can easily see that the West Coast water temps are quite a bit cooler than the temps west and south of the coast. That could be the place to start. Then let's add in the ocean currents: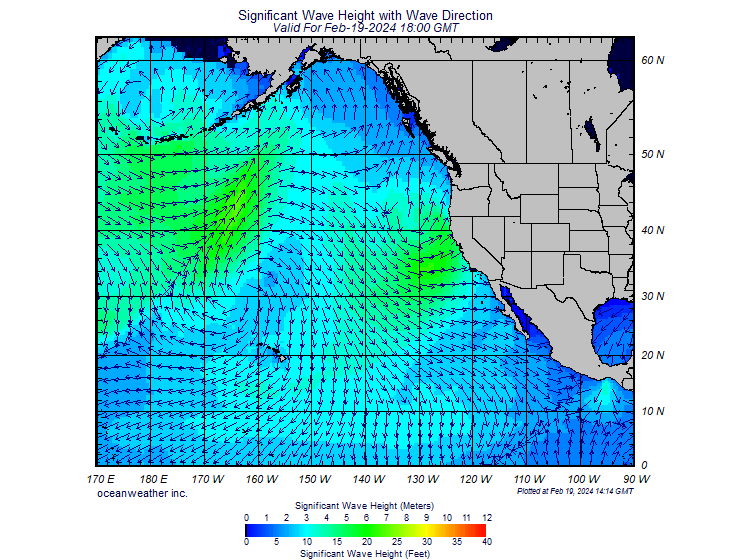 And there it is. Notice west of CA, in the ocean currents, we have the same thing as the High pressure system that has formed above it. A clock wise circulation, just like we see in the atmosphere above this area. So that's what's causing it. Now the bigger issue, and the one that takes more research. Is this current stonger this year, and why? Is this something that occurs naturally, and does it change with the seasons? Is it tied with El Nino?
This is the broader look at the ocean currents in the Pacific:
It doesn't have the time of year, which is important. Anyway, now that you've got me started on this - I need some more time. I wish it were the weekend, but I have evening shifts this week and a double tomorrow. I'll keep looking....
Jen
11 Replies