Algo grabbed post on weather maps
probably because of a lengthy twitter screed in link
Anyway, 3 week ensemble looking wetter for IA and immediate surroundings.
Unverified, need to see more runs.
New 8-14 hints slightly in that direction.
I don't think it is worth taking action except for not counting your money yet.
3 Replies
Re: Algo grabbed post on weather maps
I`ll have more money to count if it rains. One guess what part of Iowa that I live.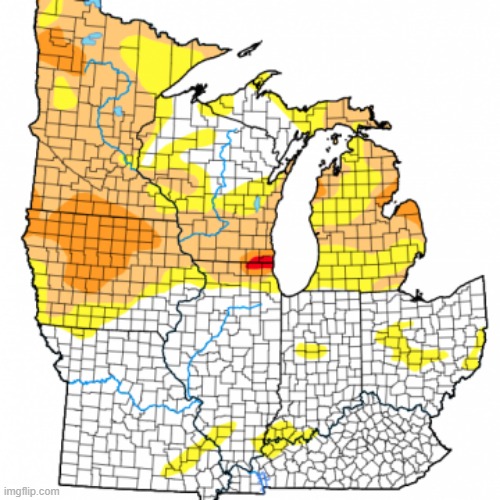 Just how dry is Iowa, Minn, & Neb anyhow? Crop failure dry or just yield reduction dry?
We have no subsoil moisture to run on and completely at the mercy of the morning dew. We`ll be needing a minimum of 1" per week here on out...maybe we`ll get some version of that and pull off a disatrous 200bpa? or 1/4" here & there with a actual crop failure? Mother Nature has to step up, there`s no letting her take a couple week vay cay.