Mark as New

Bookmark

Subscribe

Email to a Friend
Corn Warrior national trend estimate
I went over to the AgPhD Field Day Dave, Hula, Kevin Kalb, Brooks Cardinal, Dan Luepkes gave talks. I`ll just speak generally without assigning direct quotes to any of them, but they don`t think the USDA above trend is there, One drove through Illinois on the way to Baltic, SD and thought "Champaign county Illinois didn`t look as good as they had expected" They pulled some ears and 12`s and 14`s around, not conducive to the above expectation yields. These aren`t run of the mill farmers, they know what they are looking at. So, take that for what it`s worth.
Bill Graff on the other hand did find a "garden spot" in Illinois in his and Judy`s crop tour.
A Bayer rep commented on the South Dakota crop that "looks good", he said it was rolled tight in June and they did get some rain and it unfurled and now "looks good".
I pulled a Pioneer 106 day ear 16x45, but look at the pollination uneveness and not plump kernels for the lack of better description.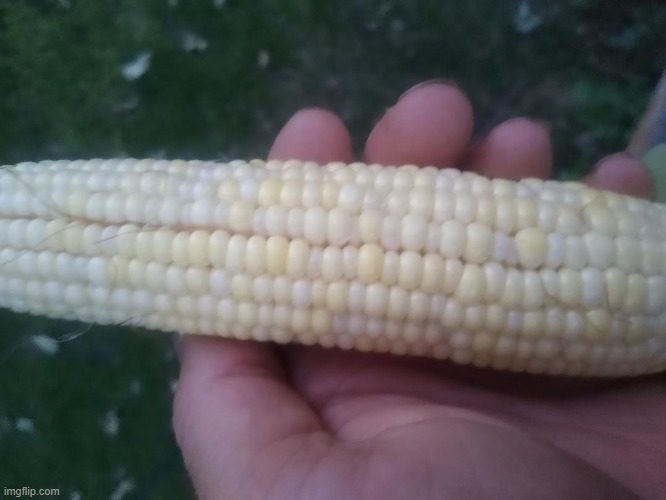 8 Replies