Feedyard talk 6/8. ............ Beyond the Sea
3 Replies
Re: Feedyard talk 6/8. ............ Beyond the Sea
Speaking of paying for things, farmer`s heirs will be expected to carry the load. This from a recent elevator news letter, they try to put a positive spin on the loophole of if the children actively farm, they won`t have to pay the tax, thus more farmers. Some "kid" in the big city isn`t going to quit his job, buy a 4020 and move 1,000 mile back "home" to avoid $1 million in taxes. I think instead of renting the ground out, he`ll have it custom farmed, if that fits the criteria of the loophole.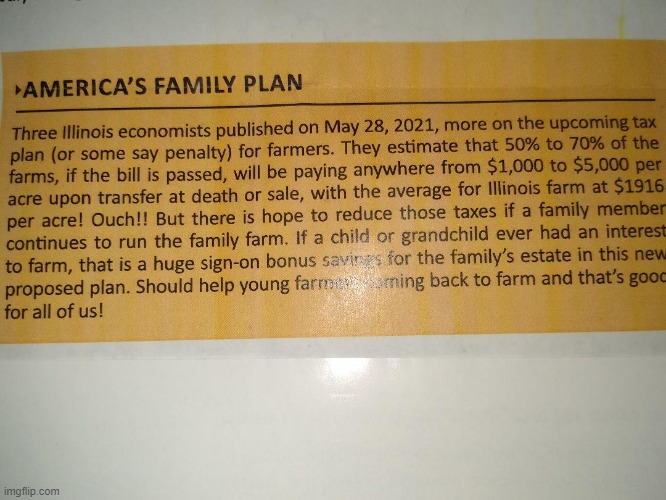 To these damned politicians that dream up these schemes, I dedicate Bob Dylan`s Positively 4th Street.
https://www.youtube.com/watch?v=aehwEu8SBSo
Re: Feedyard talk 6/8. ............ Beyond the Sea
I corrected my mistake on the last one.
Re: Feedyard talk 6/8. ............ Beyond the Sea
Integration - consolidation has already determined farming direction , with row crops last man standing , having Taps from the bugler on stand by role call - - -
Pandemic Payments to contract growers , speaks volumes - says the headline - - -