Re: HEAT DOME in the northwest. coming soon
Guy on twitter was comparing Y dropping corn in a drought to Kodak Black throwing money in the bay ....i don`t care what your seed genetics are 🙂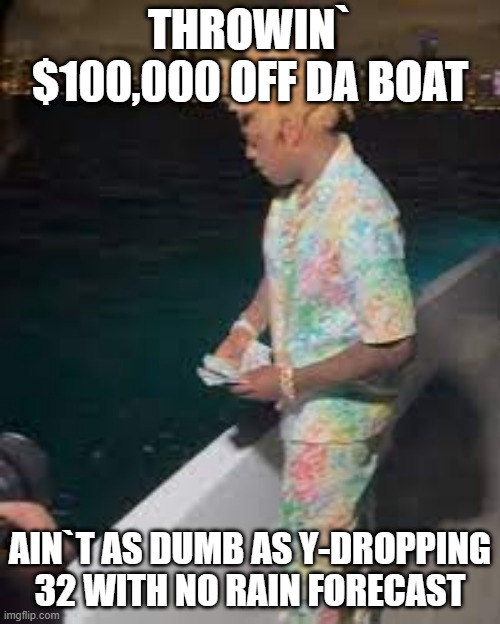 Re: HEAT DOME in the northwest. coming soon
I been watching this for a few days....... 107 or higher in the inter mountain region of British Columbia is shocking. As well as the Seattle area and western Columbia River region.
In 2011, south of I-70 drought wiped out much of the crop(before moving into the corn belt the next year)........ corn actually went unharvested in southeast Kansas with its normal rainfall of 45 inches not happening. In the far west feedlot irrigation world I had never taken crop insurance(not after usda did the belly flop into the pool)......... drought is our worry and irrigation trumps that, hail will get something but seldom all if your spread out in production. I was not ready for June 17 when 117 degrees and 35+mph hot winds hit us a week from tassel. In three hours we fried all the leaves with one left to emerge.... all turned mostly white even worse under the sprinkler where it scalded leaves standing in water. Our 220 bu corn averaged 88-105. with full irrigation and discounted kernel damage. I had never seen it before.
That extreme abnormal heat does not have to come calling for a month or even two weeks. One day of extreme temperature change with wind can hurt..