Highlighted
Mark as New

Bookmark

Subscribe

Email to a Friend
Will the spreads help corn +1 that seems to have a "story" of it`s own? Maybe when threshers roll in earnest it`ll peel off 50¢ Will "new money" the inflation funds come in that are always long add liquidity?
Wouldn`t it be a hoot if all this hand wringing about "getting China mad" was all one-sided. Perhaps they just didn`t need beans and now they do and now they buy? My main man Terry Branstad retired his post as ambassador to China...mission accomplished!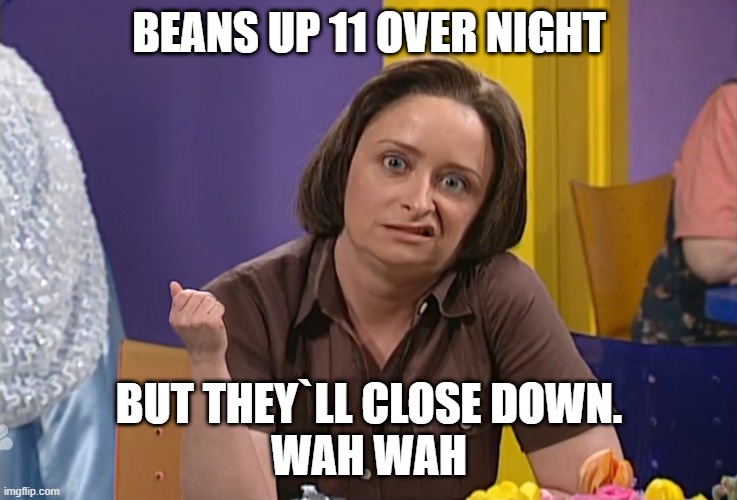 1 Reply
Highlighted
Mark as New

Bookmark

Subscribe

Email to a Friend
Re: Ye cats, Beans up 11!
Hope he's ok. Should be an interesting speaker in the future.
"Getting China mad" — all part of living in fear - knowing mankind is all they got. "appease at any cost".