Mark as New

Bookmark

Subscribe

Email to a Friend
Re: odds of a trade deal with China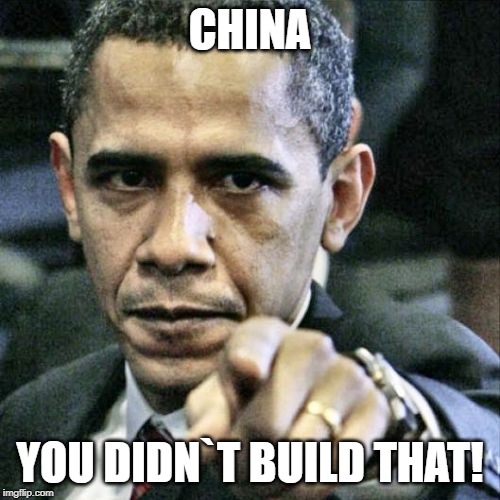 Mark as New

Bookmark

Subscribe

Email to a Friend
Re: odds of a trade deal with China
SD, yes on that first paragraph. China is interesting. That government is one of the youngest in the world. In power less than 70 years. Like statehood in Alaska. In power because we failed to support a democratic Chinese Ally when they most needed us.
35 years ago China was isolated and backward in production and agriculture. Wasn't it Nixon who claimed to open up the "Chicom" door to the US?
clinton who first opened the door to political financing and trade policy payback. I really doubt he was the first but certainly paved the trade road to communist China.
There seems to be some proof that debt is paid.
China is a very young power and very much still into controlling their own against all outsiders. Not many steps from being the largest prison in the world.
Mark as New

Bookmark

Subscribe

Email to a Friend
Re: odds of a trade deal with China
Keep in mind, every time that self feeder calls for ground feed, you just sold China beans and corn and the product ( beans and corn ) never left the country - - -
And those board of directors ( Sept. 6 2013 ) loose how much sleep - ?